The value of contracts signed S.C. Uzuc S.A. Ploiesti until 23 March 2015 is over 9.2 million euro, approximately one million euro more compared to the same period last year.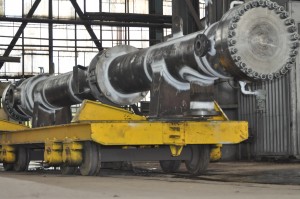 The company, a member of the Romanian Commercial Services Group, has signed contracts for execution of pressure vessels and heat exchangers that are used by industry giants chemical, petrochemical and energy industry.
Among the main beneficiaries of the Romanian company include GE Oil & Gas – Howden and Thomassen Compressors Italy – Netherlands through which utilalajele executed projects such as: Tenghiz-Kazakhstan-Saudi Arabia Duba, Yamal-Russia Woodbridge-US-Pakistan Fauji , KNPC Kuwait City, Gazpromneft Russia. For these projects of outstanding quality materials are used, such as pipes, Duplex, knurled pipes, tiles plated tubular Duplex. Part of the machinery of the projects mentioned above contain parts that are mounted on the inside in order to achieve chemical-engineering processes filtration / separation petrochemicals. These components correspond to recent technological requirements of the global market.