Romanian Commercial Services Group (S.C.R.) , the strongest industrial group in Romania, took steps to support hospitals in 7 counties in which the Group owns factories.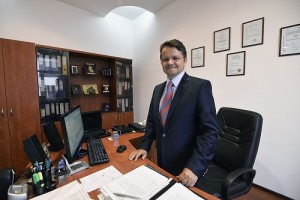 Were contacted hospitals in Iasi , Piatra Neamt, Onesti , Buzau, Ploiesti, Caransebes , Cluj Napoca and Dej , sponsorship offers are much appreciated by the management of medical units , excited that civil society comes to their aid .
"We have noted with concern the consequences extremely serious national crisis generated disinfectants and that the Ministry of Health announced that several hospitals in the country are engaged exclusively in emergency surgery .
Romanian Commercial Services Group (S.C.R.) expresses its readiness to sponsor the purchase urgently needed biocidal products that drive hospital unit, to the extent that you are faced with such a crisis.